Pro-Demnity Insurance Company has moved its offices. Our new business, street and mailing address is:
160 Bloor Street East
Suite 1001
Toronto, ON M4W 1B9
The office building, also known as the "Unilever" building, is LEED EB Gold certified, and situated on the Northeast corner of Bloor St. E. and Church St. This was first announced on September 1, 2022.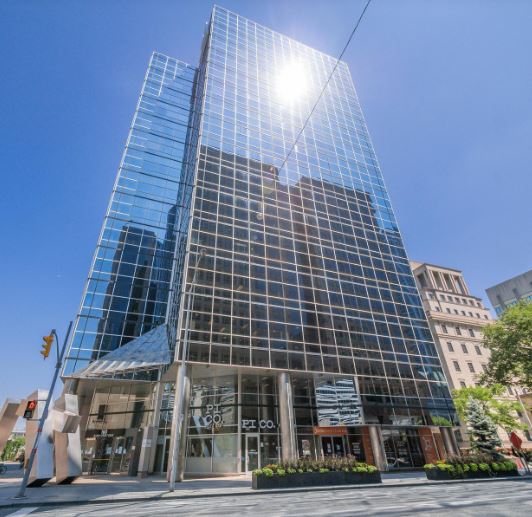 What you need to do
• Update your address books/contact lists/records on all devices. Delete the old address and use the new Bloor Street address immediately.
• Direct correspondence via couriers (I.e., Fed Ex, UPS etc.) to the new Bloor Street address.
• Please use the new Bloor Street address on all future correspondence to avoid any postal delays.
• Any courier delivery or in-person mail delivery should be left with Security on the Ground Floor.
Any other enquiries should be forwarded to:
Margarette Chan (margchan@prodemnity.com) / Tel: 437-900-0548 or
Melanie Rebello (melanier@prodemnity.com) / Tel: 437-747-4612

Only our address has changed. E-mails, phone #'s stay the same.
• All of our E-mail addresses and telephone numbers are the same, so you may reach any department or member of the team by their current business email and phone number.
We are working "hybrid". Visitors are by appointment only.
• We are continuing to serve you during our regular business hours, however, we are working in a hybrid manner, which means that we are not always at the office. We strongly encourage booking an appointment in advance for in-person meetings.
• Video calls are preferred, and you are encouraged to request one with a member of our team.
Why has Pro-Demnity moved?
The location provides Pro-Demnity with a smaller, more modest physical footprint aligned with our hybrid work, while being TTC-accessible when we need to work in-office. The move, a result of our lease expiring in North York, supports our corporate sustainability and responsibility efforts to conduct business effectively within an existing built environment, while serving the professional liability insurance needs of our architectural clients across Ontario.
This message was first posted on September 1, 2022, and has been updated since being published.